If you are on the search for a domain name, you will want to research and find out who the best domain registrar is. To know who the best is, you should match their features up to ensure they cover the areas a good domain service provider should offer. Today's post will cover what to look out for when shopping around on the different web sites.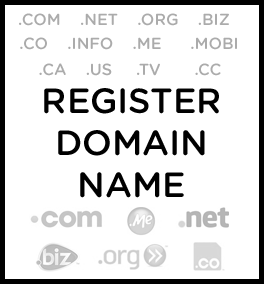 One of the main things is the actual site and how useable it is. If the site doesn't convey a professional image, and every time you search you are having breakdowns or errors, then you want to stay clear from that provider. If the site does not work, how can you be sure their domain registration process in the background will not have similar problems.
The next is how much control you have with the domain and the information associated with it. You should have the ability to change your own nameservers yourself right away. You also want the ability to update your contact information quickly, else you may risk losing your domain due to ICANN rules. Believe it or not, there are some smaller companies that will need to do it manually for you and you need to call in the information. This happens a lot with a web designer controlling everything for you and they will need to make the change. You may as well have complete control yourself to make the changes, and normally the web designer will charge you a fee on top of the regular cost for their time.
Finally, and one of the biggest combos for making a provider the best domain registrar is a mix of an affordable price with the support you deserve. Nowadays, the minimum should be 24 hours x 7 days a week support schedule. You are open online non stop, so your registrar's support office should be as well to help you if something were to go wrong. For prices, you can easily find registrars offering domains in the ten and under range. This of course depends on the domain extension, as each tld is a different price. You never want to go too cheap, but with the streamlined process of getting domains registered nowadays, you will find price has gone down a lot and that low cost domain registrars are providing the same and even better services.
Hope that gives you a better evaluation of what to expect from your domain registration provider! Don't settle for anything less.
Visit our domain name registration page to start your domain search, or please visit our domains help section to answer any remaining questions you have about Domains at Retail.