Today we're just putting up a quick post about web address availability, as it has been a question that is being asked from time to time. Some are not quite sure what it is and are wondering if it is the same as domain name availability.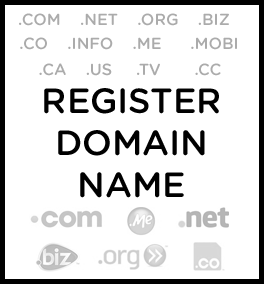 In short, yes! If you are looking for the availability of a web address, your are trying to find out if the domain name is available. A domain name is your web address online for your customers. What you will want to do for website address registration is visit our Domain Name Registration Page and begin your search to see if the address is in fact available. Many are so be persistent and look for variations of what you are looking for.
Once you find the domain, you will then be able to finish the process and get your domain. Be sure to check the domain name registration price before starting your search, so that you are aware of what the different top level domains (TLD's) are going for. Info domains are the cheapest way to get a a web address, and more widely available, but the .com domain extensions is the preferred domain extension. Right now .com domains through our site are available for $7.99 USD plus the ICANN fee (currently at $0.18).
Keep checking for your web address availability and if it is taken you can do a WHOIS lookup to see who has it.