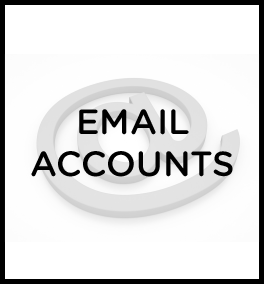 Email Account Hosting
Email Account hosting provides you with a fast, ultra-reliable and secure way to keep in contact with loved ones or business associates. Everyone uses e-mail, and an advertising free solution like Email Account Hosting provides you with a unique you@YourPersonalDomainName.com personalization.
It allows you to send and receive email using popular email clients like Microsoft Outlook, Outlook Express and more.
Help me find the Right Email Solution: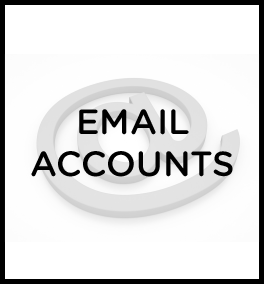 Spam Free Email Accounts
Email is the go to way to keep in touch nowadays. Snail mail happens - but mainly for Christmas cards. For your daily activities having your own branded email is ideal. For a personal email account, you can send and receive emails with family and business associates. Our "Personal" plan works ideally for this situation, but then we also have the business users. They would want to consider our "Business" or "Unlimited Business" plans, as they will be heavier users of email, and will likely require multiple email accounts per domain -- for each user.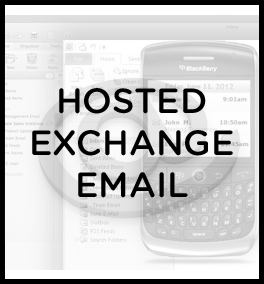 Hosted Exchange Email
Hosted Exchange email is the right solution for your business when you need high-end communication tools, while keeping your IT costs low and allowing your IT resources to be utilized elsewhere. With it's ability to synchronize your email, calendar and task management, your team will always be updated and on the same page.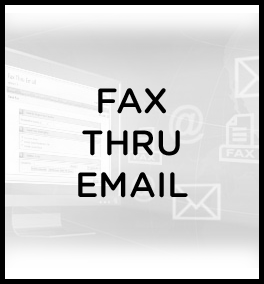 Fax Thru Email
Fax Machines were the goto way of transmitting data, and in many cases they still are. For an office environment, fax machines can make sense but for the home user or office that rarely sends faxes, buying one is a waste and expense that can be avoided. With our Fax Thru Email product, you can easily send and receive faxes via the Web -- and you do it with your own unique fax number. Any incoming faxes directly go to the email inbox you set up -- convenient and organized. When you need to send a fax, you will log in to our interface and send faxes anytime you need to -- only needing an internet connection.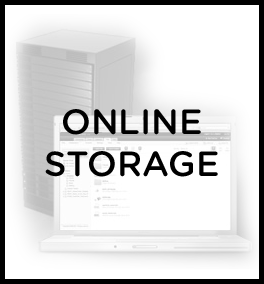 Online Storage
Keeping your data in the cloud via online storage is a smart thing to do. If your computer every fails (particularly the hard drive), you will have lost all of your files with no way to get it back unless you want to pay expensive costs for hard drive recovery. This is where Online File Storage works a charm where you have the ability to access all your files anywhere at anytime! Store family pictures, videos, or important documents and retrieve them even if you are on the go. Simply login and they are there!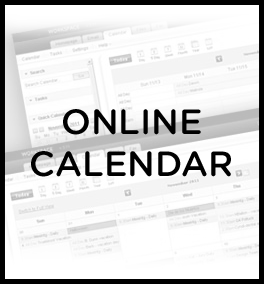 Online Group Calendar
Keeping organized is important, and having appointments, meetings and other tasks scheduled in a calendar can help. Our Online Group Calendar is a cloud based system that allows you to keep all your busy schedule in tact, any time from a Web enabled device. With the options to manage groups through our Group plan, you have a great option for groups of up to 5. Business users will need to consider the Unlimited plan, as the plan can grow as you get more users. Our Online Calendar integrates perfectly with Workspace Email and will work on your Android or iOS smartphones.