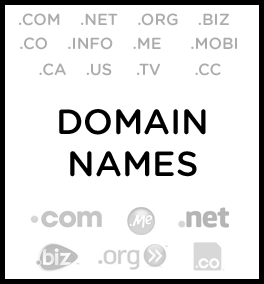 Cheap Domain Name Registration Services
A domain name is an alias for an IP address. Now what is an IP address? An IP address is a numeric code that signifies where to look through the Internet for content. An example of an IP address would be 22.226.141.25. Rather than typing in a long and easily forgotten IP address, a domain name helps you by typing an easily remembered name to access the same site and is an essential part of an online presence and brand identity.
For example, www.domainsatretail.com is a domain name that points to a specific IP address. People can remember a domain name such as www.domainsatretail.com much easier than they can a long numeric code.
There are numerous facets to domain names, such as how to select a decent one, the various accessible extensions, and the registration and management options.
Remember: Define your online identity by choosing a domain name that is memorable, does well in the search engines and gains customer confidence.
Help me find the Right Service for Domain Name Registration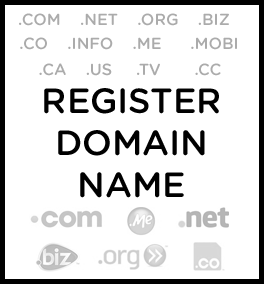 Cheap Domain Name Registration
Building your brand online requires you to register a single domain name like example.com. At Domains at Retail we offer the popular .com domain extension, along with many others like .net, .org, and .ca. With the option of registering from 1 year up to 10 years, you'll be able to secure the domain to brand yourself.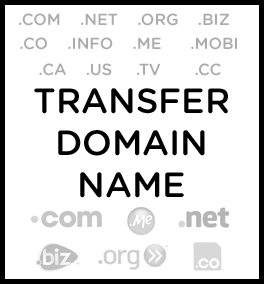 Domain Name Transfer
If you already own a domain name, but have it registered with a different registrar - we provide an easy way for you to transfer it over to us. Whether you are looking for more affordable registration pricing, or having troubles with your current registrar, we'll make it easy to bring it over to us.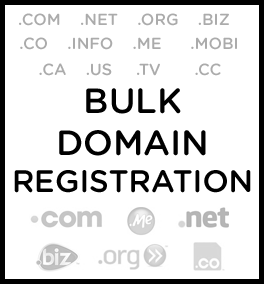 Bulk Domain Name Registration
Nowadays, one domain being registered may not be enough. Many times you will want to register your domain name, but secure multiple tld's. Instead of only owning the com extension, you will also secure the .net, .org, .mobi, .tv domains to protect against cyber squatters. The other reason to register in bulk is when you have multiple projects on the go -- register them all now and secure them for the future.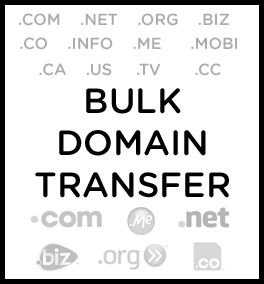 Bulk Domain Name Transfer
When you are looking to transfer domains to us from your current registrar, but have a number of domains -- we make it easy by offering bulk domain transfers as a cost-effective option for those who have multiple domains that they wish to move to a new registrar. Enter a list of domains that you want to bring over, and we will provide an easy step by step path to getting those domains in your account with us. This is especially useful for businesses with a large portfolio of domains, as it allows you to easily manage and update all domain names in one place.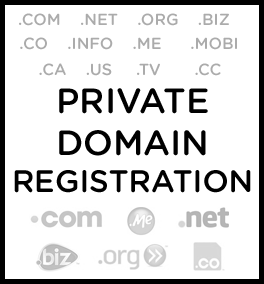 Private Domain Name Registration
Protect yourself from spam, scams, and prying eyes seeing your personal contact registration information. When you register your domain name, a whois search will bring up details of who it belongs to. With our private registration, your information will be replaced with protected whois information, so no one will know the domain belongs to you, and you are protected from spam mess sending emails to domain registrants and unwanted solicitations.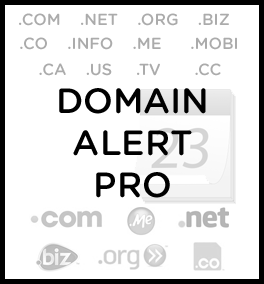 Domain Alert Pro Backordering
Do you have a domain name in mind, but someone else already owns it? Our domain back order service, you let us monitor the domain you want to keep checking if the domain drops from the original owner. If it ever does, we will attempt to register it for you on your behalf due to this service.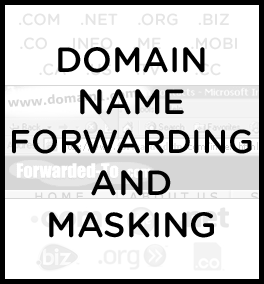 Forwarding & Masking
When you have registered multiple domains, you may want to point everything to one main domain -- normally the .com domain. Our forwarding service does that, by redirecting all traffic on that domain to your main site. Our masking service takes this further, displaying the content from the inner domain while maintaining the domain URL in the web browser.