In today's post we will highlight the topic of How to Transfer a Domain Name. There could be many reasons to choose a domain name transfer including price and your satisfaction level with your current registrar. If you could save a few dollars per domain name and have many to transfer the savings does add up. Let's see how the process would be in switching your domain over here to Domains at Retail.
First let's highlight our article dedicated to this very topic: "Transferring Domains to Us"
As the article states you need to remember a few things first:
To unlock your domain
An authorization code for .com, .net, .org, .biz, .us, .tv, or .info domains
A valid domain administrative contact
This ensure the process is as smooth as can be.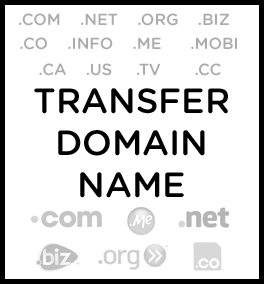 Once your are ready follow the following steps for starting the transfer and some helpful tips:
Something to make a note of is that the time it takes for everything to complete can be a week (depending where its being transferred from and other circumstances). Also, if you want to transfer a .EU domain, you will need to follow the "Transferring .EU Domains to Us" process.
The article linked above will help indicate how to transfer from the following registrars:
1&1
eNom
iHoldings, Inc.
Network Solutions
Melbourne IT
Register.com
directNIC
Tucows
Dotster
A few other articles related on how to transfer a domain name can be found here:
Hope this helps for anyone who may be looking to transfer their domain name for whatever reason and are considering Domains at Retail as their next registrar of choice. Learn more on our Domain Transfer page.