Cheap Secure SSL Certificates by Domains at Retail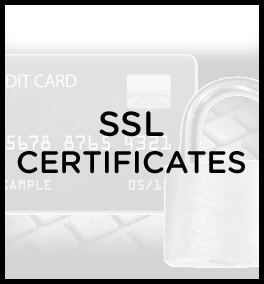 What is a Secure SSL Certificate?
A SSL Certificate is short for Secure Sockets Layer Certificate and turns a web site address from http:// to https://. The SSL Certificate ensures your buyers purchase with confidence from your web site, without the fear of having their confidential credit card information stolen! This is completed by industry-standard 128-bit encryption and high grade 256-bit encryption of the data entered on your web site. Turn your customers' concerns into a competitive advantage with the iron-clad protection of a Domains at Retail Secure SSL Certificate.
Learn more about Why you need a SSL Certificate.
Help me find the Right Secure SSL Certificate Service:
Domains at Retail Sales:

Lowcost Web Hosting - php, asp, mysql
Economy, Deluxe and Premium plans available!

Cheap domain name registration for $1.99* with each and every new, non-domain product you buy. No quantity limit! Some limitations apply.
SSL Certificate Tips:
ENSURE:

SSL Certificate is recognized by all browsers.
Provides up to 256-bit encryption
24/7 live support should be available by expert staff members.
Fast and Affordable SSL Certificate setup