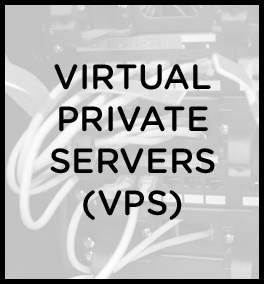 Virtual Private Server (VPS) Plans
Domains at Retail offers flexibility with their Virtual Dedicated Server (Virtual Private Server) Plans. Your shared hosting services may be limiting your capacity to serve your customers. The flexibility we offer in our VPS Plans gives you an affordable hosting solution that is a step above shared hosting, and provides you a much more affordable solution than a Dedicated Server.
Remember: If you require a Managed Virtual Dedicated Server, read more about our Managed Virtual Dedicated Server option.
All Virtual Private Servers are 10% Off
on 12 Month Plans.
Use Coupon Code
50CN10
to save 10% on orders $50 and over
Managed VPS:
Visit our Managed Virtual Server hosting page to view more details.
VPS / VDS Plan Options (Linux / Windows):
Preconfigured Economy Plan
Preconfigured Deluxe Plan
Preconfigured Premium Plan
Build your Own Linux Virtual Private Server
Build your Own Windows Virtual Private Server
Managed VPS features:
Initial Server Setup
Backup Services
Security Services
Emergency Services
Patching Services
Monitoring Services
Unmanaged VPS:
Visit our Unmanaged Virtual Dedicated Server hosting page to view more details.
VPS / VDS Plan Options (Linux / Windows):
Preconfigured Economy Plan
Preconfigured Deluxe Plan
Preconfigured Premium Plan
Build your Own Linux Virtual Private Server
Build your Own Windows Virtual Private Server
VPS Plans