Quick install of Value Added Web Applications on your Shared Hosting is great! But not if you are having trouble locating where they are.
Here we present a tutorial on navigation to the Value Added Applications for your Shared Web Hosting Accounts.
First visit the Domains at Retail Home Page and Log In.
Once logged in, you are presented with your main Welcome Screen. On your main welcome screen hover over Hosting & Email, and click Web Hosting & Databases.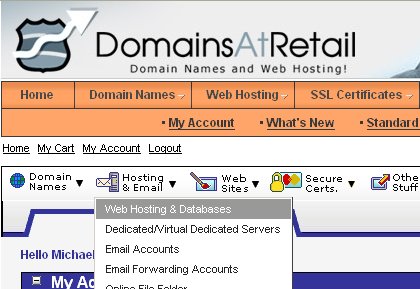 You will then be presented with a list of your hosting accounts your currently have with Domains at Retail. Click "Open " on the Hosting Account you want to install a Value Added Application on.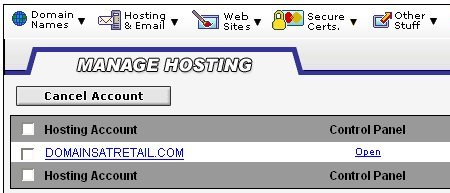 From here you will be taken to your Hosting Control Center.

At this point on the top right you can see a Direct Link entitled "Value Applications". Click that link and you will be directly taken to the Value Applications page.
Alternatively, you can click the content tab: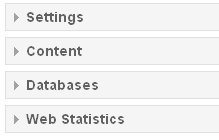 The content section will expand open and look like this: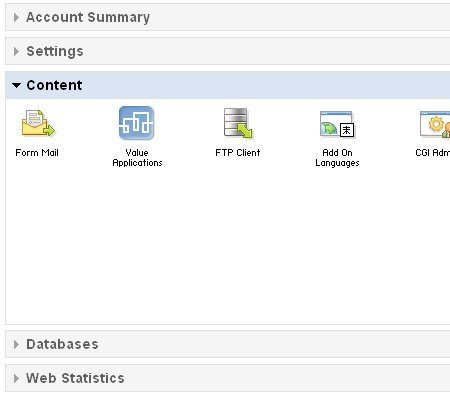 From there you may also click the "Value Applications" button.
Both links will take you to this page, where you will further be able to browse through the list of many web applications you can install for free.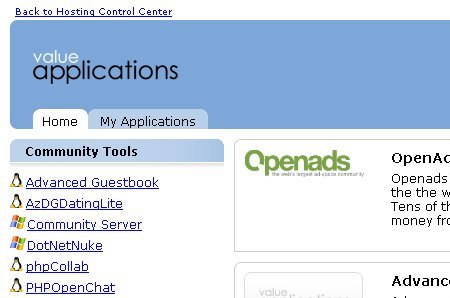 Look around and see what you like. Our Value Applications page will let you know if the hosting you currently have purchased will support the Value Added Application you wish to choose.
For some of our popular Add ons, visit our previous Blog post on Free Shared Web Hosting Software Addons.
Check back often to find tutorials on how easy it is to install some our value added applications like Joomla and WordPress!