Standard SSL Certificates now 47% off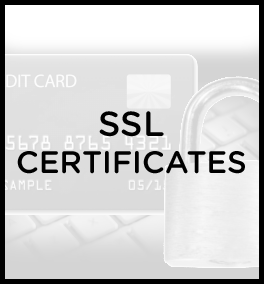 Our Standard SSL Certificates are now on Sale for 47% off! Enjoy incredible savings today on securing your web site and letting your customers know your site is Secure!
Our Standard SSL Certificate provides affordable, reliable site security!
What does it offer?
Domain-Only Validation
Issued within minutes
Up to 256-bit encryption
Warranty
99% browser recognition
Validation
Site Seal
What does the Standard SSL Web Certificate Site Seal look like?


Visit our SSL Certificates main page or more importantly the Standard SSL Certificate page to view more information about our certificates for purchase.
Standard SSL Certificates now 47% off