Buy Web Hosting Services by Domains at Retail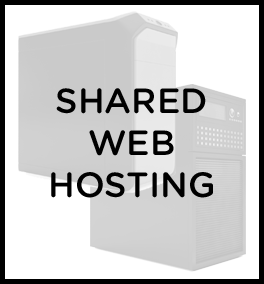 Low Cost Shared Web Hosting

Buy Shared Web Hosting as a low cost option in providing reliable web site hosting. Your site is hosted on a server with many different sites allowing you to SAVE!
You only use the server for what you need! This gives you the disk space and bandwith you need and cost savings you want!
Remember: Protect your online investment. Purchase web hosting that is reliable and will keep you up and running without downtime!
Lowcost Internet Web Hosting Service Plans:
All Shared Web Hosting Plans
10% Off
on 12 and 24 month plans.
Economy Plan

10 GB Space
Unlimited Bandwith
100 Email Accounts
10 MySQL Databases
(1 GB ea.)
Ideal for Personal Web Site Hosting

Deluxe Plan

150 GB Space
Unlimited Bandwith
500 Email Accounts
25 MySQL Databases
(1 GB ea.)
Ideal for Business Web Site Hosting

Unlimited Plan

Unlimited Space
Unlimited Bandwith
1000 Email Accounts
Unlimited MySQL Databases
(1 GB ea.)
Ideal for Corporate Web Site Hosting


Domains at Retail Sales:

Lowcost Web Hosting - php, asp, mysql
Economy, Deluxe and Premium plans available!

Cheap domain name registration for $1.99* with each and every new, non-domain product you buy. No quantity limit! ** Some limitations apply.
Web Hosting Tips:
ENSURE:

24/7 Monitoring is in place
Tech Support is always available
Provided reliable DNS service
Guaranteed Uptime by the company
Server space meets your needs
Provides SSL (secure socket layer) certificates
Provide the option to purchase domain name and traffic analysis products
Provide all FTP info as needed
Available options for Shared Hosting, Dedicated / Virtual Dedicated Servers and Email Hosting
Server for your Internet domain hosting runs ASP or PHP scripts, as required by your web site
Option to purchase email domain hosting exists